our history
William and Isobel Watson opened Elgin's first chapel of rest in 1982. This makes us one of Moray's most respected and long-established funeral directors.
A First For Elgin
If you were reading The Northern Scot on Saturday October 23rd 1982 you would have seen the headline, "Chapel Of Rest Opens In Elgin". This was the day the press announced to the local community that a "spacious" and "handsomely appointed" chapel had been opened on Blackfriars Road. This was Elgin's first such facility and fulfilled a public service "whose roots were as old as time".
The people responsible for opening this chapel were William and Isobel Watson, formerly of Lhanbryde and like many funeral directors before them, they ran a joinery business together.
Dedication & Craft
In those days it was not unusual for families to turn to joiners and local carpenters after the death of a loved-one. Their skills, their dedication and above all else, their craftsmanship translated easily to coffin-making. And as William Watson was one of the most respected craftsman in the local area, it naturally fell to him.
In the early days of the business a hearse was hired from McIntosh in Elgin and the deceased rested in the home of the family until burial.
Before long William, assisted by his father and wife Isobel, entered the funeral profession on a permanent basis. With respect for his work growing and demand continuing, William bought his own new Princess Hearse and a few years later became the first Funeral Director in Moray to own both a brand new Ford Hearse and Limousine.
Elgin's Past, Elgin's Future
Today this same devotion is shared by his son Mark, who continues to invest in the development and expansion of the business. Our chapel on Blackfriars Road can now seat up to 170 people. and families also have access to private rest rooms. There is also on-site parking for up to 40 cars (including disabled spaces).
And just to prove our continuing commitment to Moray, Mark is the only Funeral Director in Elgin to have purchased brand new vehicles.
The reason why is simple; William Watson sees itself as much a part of Moray's future as its past.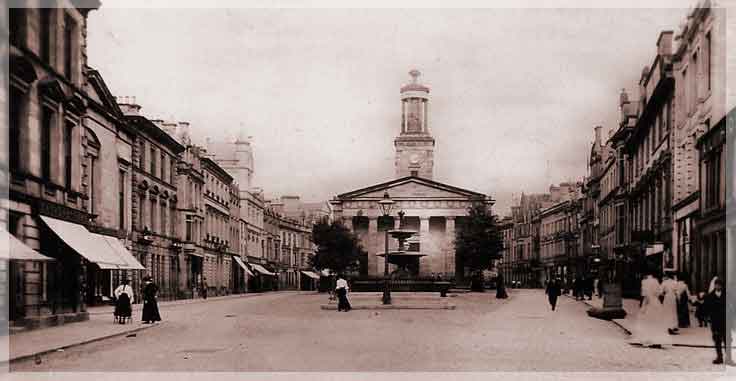 William Watson enters the profession
Hearses hired from McIntosh in Elgin
Brand new Leyland Princess Hearse purchased
Purpose built chapel opened on Blackfriars Road
Mark Watson, aged 20, enters the profession
New Mercedes Hearse and Limousine
Chapel, rest rooms and offices refurbished
New Saab Hearse, Limousine and car
serving Moray for decades
"Chapel of Rest Opens in Elgin. Private Enterprise Meets Public Need"
The Northern Scot, Saturday October 23rd 1982.
Our Address
17 Blackfriars Road
Elgin IV30 1TY
info@williamwatsonfuneraldirectors.co.uk
www.williamwatsonfuneraldirectors.co.uk